Autism Community Liaison
Job Description/Responsibilities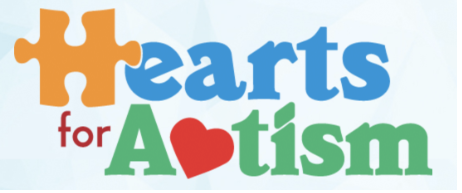 Autism community liaison is the key management leader for Hearts for Autism (H4A). Autism community liaison is responsible for overseeing administration, programs, and implementing strategic plan of executive committee. Other key duties include marketing, community outreach and fundraising. Autism community liaison reports directly to the Board of Director of Hearts for Autism.
Board Liaison: Works with board to fulfill the organizations mission. Responsible for leading H4A in a manner that supports and guides the organization as defined by the Board of Directors. Responsible for communicating effectively with the board and providing, in a timely and accurate manner, all information necessary for the board to function properly and make informed decisions. Assist committee chair positions with communication and support. Provide an orientation for new board members.
Parental support: Connecting families to local community resources. Parental support is not to provide social work, counseling, or behavior therapy. Provide parents an exit survey to provide feedback to services.
Services should include but not limited to:
Connect families to Parents Reaching Out in order to obtain support with the public school system, Individual Education Plan (IEP's) and Special Education.

Provide families with a community referral with agencies or physicians in the community to meet their

needs.

Provide list of community opportunities of inclusion for their child
Autism Resources Library: Work with staff to maintain library hours for families interested to learn more about autism, search for books, magazine articles, educational tools or utilize resources. Track library patrons and services provided to visitors. Ensure support is provided on a regular and consistent during library hours or by appointment.
Community Development: Work with other organizations in the community to collaborate on future initiatives.
Social Media:

Update calendar on H4A website, Facebook, IG and other platforms as needed.

Social media posting of relevant content 2 x a

week

Quarterly Newsletter

Media relations with local newspaper

Parental support

Connect with referrals within 2 business days.

Contact with families within 2 business

days.

Monitor family's journey and provide feedback to referrals.

Reporting

Parent visits/journey

Donor log

Library visits/log

Maintain parent

log
Title: Autism Community Liaison
The position is a full-time position requiring a minimum of 40 hours a week in order to facilitate board requirements, parent support program, and provide adequate time to research and increase funding opportunities.
Fundraising requirement:
1st year 10,000 is required

2nd year 20,000 is required

3rd year 30,000 is required
Key responsibilities:
Coordinate and assist with monthly board meetings as directed

Create community partnerships to facilitate the mission of the Fund-Las Cruces Public school autism Advisory panel, UNM and NMSU.

Assist LCPS staff with autism library to include: yearly inventory, organization, rotation of materials, cataloging materials, creation of policies, recall of materials at the end of the school year, provide weekly library hours.

Coordinate parent support program that includes: parent meetings (individual meetings, text, emails, or phone calls), attend parent support group and events, and provide resources to community and families.

Identify and refer families to community events that provide meaningful experiences for families (e.g. meet Santa, autism extravaganza, ball, run and other).

Coordinate community trainings

Research grants and other funding opportunities, compile grant and submit for approval.

Create a parent advisory group in order to provide community feedback to the board on a yearly basis